Gerard Way just has one of those faces. It's one that sometimes looks cute. Sometimes looks like an anime character. Sometimes looks... well, not so cute. Sometimes it gives fandom The Motts. And most certainly, there is a painting of it in his mother's basement (for real, how is the man 32, looking that good?).
What his face, and the rest, also cause him to do on occasion, is look hot as hell. At times, the hot is so overwhelming, I find myself flapping my hands and yelling at my computer screen, "JFC DIAL IT DOWN, GERARD!" Seriously, Mr. Way, think of what you're doing to the rest of us over here!
Perhaps you've had this reaction as well. Perhaps not. Either way, the following collection of 100-ish pics are the ones that cause that reaction for me the most. Hopefully they will for you too. And so I lovingly title this picspam,
TURN IT DOWN A NOTCH, GERARD (except please don't ever, really)
.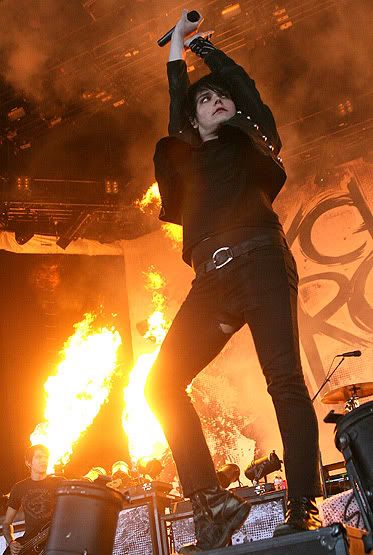 ( Y'all ready for this? )