ciel_vert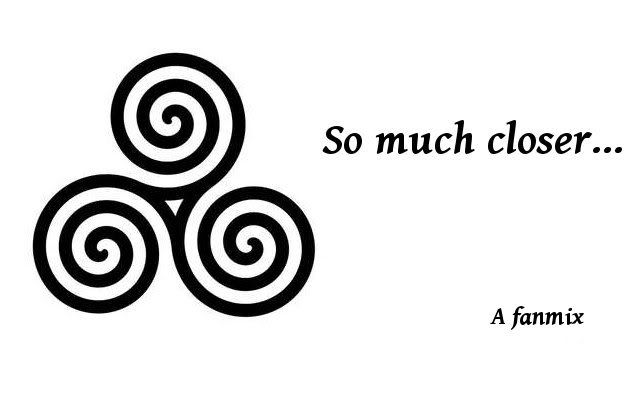 So much closer...
01. Rebel Rebel - David Bowie
02. Cigarettes and Chocolate Milk - Rufus Wainwright
03. Being Bad Feels Pretty Good - Does It Offend You, Yeah?
04. Jigsaw Falling Into Place - Radiohead
05. In The Morning - Junior Boys
06. It Could Be Sweet - Portishead
07. Middle Is Gold - Mates of State
08. In Between Days - The Cure
09. Transatlanticism - Death Cab For Cutie
10. In My Life - The Beatles
11. As The Rush Comes (Gabriel & Dresden Chillout Mix) - Motorcycle
12. Be Still My Heart - The Postal Service
Download
here
.
Disclaimer: The RIAA dictates that all music downloaded should be removed after previewing for twenty-four hours. What you do with the music you collect here is your own responsibility.
Find the fic inspired by it
here at LJ
or
here at DW
.
Find the masterpost
here
.